Are you already a GSAA member?
How to Register as a Member
All Australian competitors must first register as an annual GSAA member to compete in any Regional or National Competitions. International competitors are not required to join as a member, but are still required to pay nominated competition fees. Click here to register for competitions as an international competitor.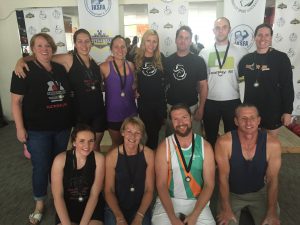 Membership to GSAA is open to Girevoy sport athletes and supporters from all associations and clubs in Australia. Please note that we are not affiliated to just one international organisation (i.e. IUKL, IGSF, AKA). We promote all international organisations and encourage all of our athletes to enter in as many competitions as they can, to support the growth of the sport in Australia.
Why GSAA and where does the membership fee go?
Members are the backbone of the Association, and allow it to pursue its not for profit work of developing the sport for all Australians. All membership fees simply go towards covering the costs of administration.
Our major expense is comprehensive sports insurance, which provides coverage for office bearers , clubs and coaches – including competitions conducted under our risk management policy.
We pay a significant annual fee to contribute to the work of the IUKL (International governing body) to which we are affiliated.
Additionally we pay an Association fee to the NSW Office of Fair Trading , and there are expenses such as promotional banners and competition expenses (hire of venue, certificates, medals, trophies, engraving).
GSAA officers donate for free their time, expertise, travel and general office expenses. Any assistance via sponsorships, donations or services is gratefully accepted.

How much does it cost to join?
$30 per year for junior membership (Under 17 year old).
$60 per year for adult membership (Over 17 year old).
Once you choose your membership you will be taken to our secure online payment processer Paypal to complete your fee payment and process your membership. Which membership would you like?
Junior Membership (1 Year) 
Adult Membership (1 Year)